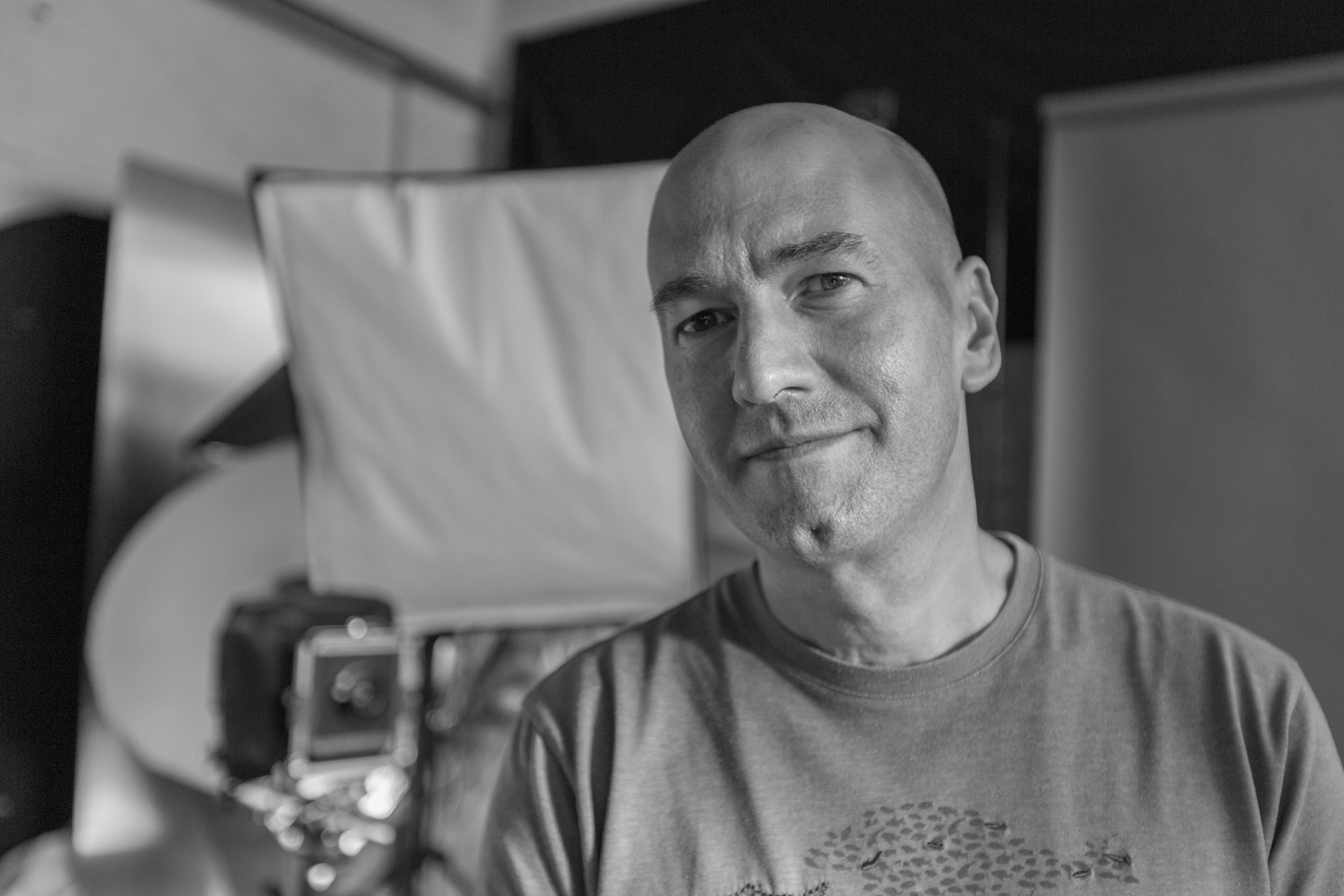 Yes, this photo might suggest I have a fancy studio...
Nice though it was, it's not mine.  I don't do this for a living, it's purely for the love of it. 
I tend to take my best photos by wandering around and seeing things, so you'll rarely see me carrying loads of gear. 
I'm still learning to feel photos before I take them and I get a buzz when I capture something nobody else sees.
But the most important thing I've learned is that it's not about the camera.
I like people, I like contrast, I like humour, 
I like drama, I like weird. 
Thanks for visiting.
Andy